Living, Loving and Serving Together for Christ
We value getting YOU plugged into opportunities around our city and world that will help you grow in Jesus Christ and equip you for a Kingdom focused life as you leave college or continue your career.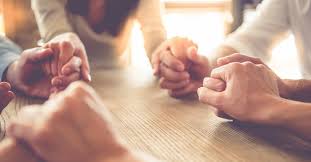 Philippians 4:6-7 (NLT)
6 Don't worry about anything; instead, pray about everything. Tell God what you need, and thank him for all he has done. 7Then you will experience God's peace, which exceeds anything we can understand. His peace will guard your hearts and minds as you live in Christ Jesus.
2) MAKE DISCIPLES who MAKE DISCIPLES
Matthew 28:19-20 (NLT)
19 Therefore, go and make disciples of all the nations,baptizing them in the name of the Father and the Son and the Holy Spirit. 20 Teach these new disciples to obey all the commands I have given you. And be sure of this: I am with you always, even to the end of the age."
3) LOVE and SERVE our campus, our city, and our world
Mark 10:45 (NLT)
45 For even the Son of Man came not to be served but to serve others and to give his life as a ransom for many."
4) MULTIPLY and STRENGTHEN Churches everywhere
Ephesians 4:12-13 (NLT)
12 Their responsibility is to equip God's people to do his work and build up the church, the body of Christ. 13 This will continue until we all come to such unity in our faith and knowledge of God's Son that we will be mature in the Lord, measuring up to the full and complete standard of Christ.